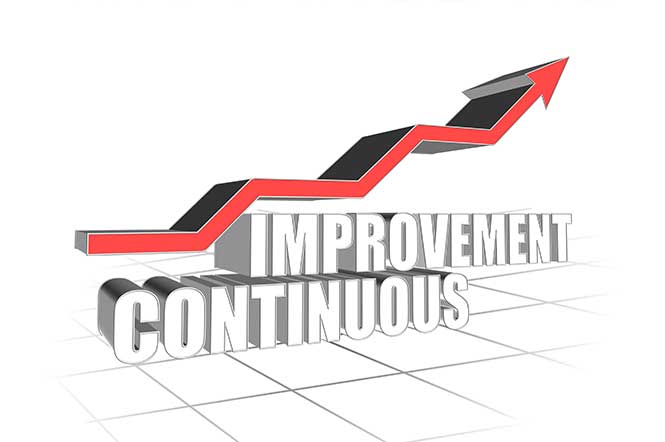 Kaizen is a concept that many people and companies know to be successful. However, those new to this idea may be curious about how exactly it has worked in the past. There are a few specific companies that are well-known for using Kaizen to achieve much better production results.
Great Western Bank
Great Western Bank is a U.S. bank that has been around for decades. According to ArgusLeader.com, opening a checking account at Great Western used to take 34 steps. Thanks to Kaizen, this has been reduced to 24. Great Western Bank uses Kaizen to analyze its processes and provide a better service for their customers. They have also been able to work on internal processes, reducing the amount of money they spend on ordering office supplies. Great Western Bank shows how Kaizen can be used to improve internal as well as external processes.
The Ford Motor Company
Toyota is probably best known for implementing the Kaizen approach, but what you may not know is that Ford also uses this philosophy. In 2006, Alan Mulally took over as the CEO of Ford. Mulally was formerly the executive vice president at Boeing and is familiar with the concepts behind Kaizen. Under Mulally's guidance, Ford focused on efficient processes and was able to recover from rough times during the Great Recession of the late 2000s to lead the company back to success; in 2014, Ford announced that they would be creating over 5,000 jobs in the United States.
Herman Miller
Herman Miller is an American office furniture company that is best known for producing the Aeron chair, one of the most well-known task chairs in the entire world that can be seen in movies, television shows, and commercial offices everywhere. Business magazine Fast Company reported back in 2012 that Herman Miller had adopted Kaizen and enjoyed a resulting 500% increase in productivity and 1,000% increase in quality since 1998. Their Aeron chairs, which used to take 82 seconds to come off the line, can now be produced in just 17 seconds. This example of Kaizen shows how the principles can be applied to any type of product, from cars to chairs.
Lockheed Martin
Lockheed Martin is a well-known aerospace technology company that does a tremendous amount of business with the United States government. The company is also known as a proponent of Kaizen. In 2010, while developing its Joint Air-to-Ground Missile (JAGM) system, Lockheed Martin held multiple Kaizen events at plants in Florida and Alabama to help improve the way that the JAGM is manufactured. Lockheed Martin's use of Kaizen shows how the concept can help businesses launch a new product or service.
The Gujarat Government
Gujarat is one of the most significant states in the country of India, the world's largest democracy. In late 2012, the Kaizen Institute of India reported that the Education Department of the Gujarat government commissioned two weeks of Kaizen training for more than 80 employees, as an attempt to improve the functionality of its public sector. This is a great example of how Kaizen can help government and municipal organizations, not just private companies.
These five examples from vastly different organizations show examples of how Kaizen can be applied in numerous ways for process improvement.